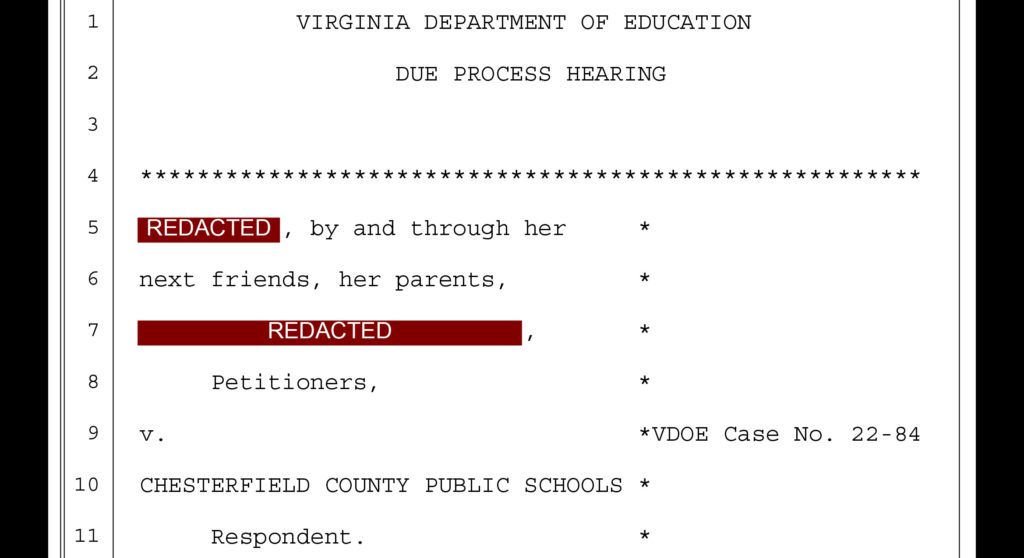 June 13, 2022, Update: Transcripts for due process days March 25th, 28th, 29th, and 30th, 2022, were added.
Thank you to two Chesterfield County, Virginia, parents for sharing their due process experiences and associated documents.
You'll find the hearing transcripts at the end of this article. In the coming weeks, subpoenas, motions, and other documents will be added, providing readers an example of how due process hearings play out record by record.