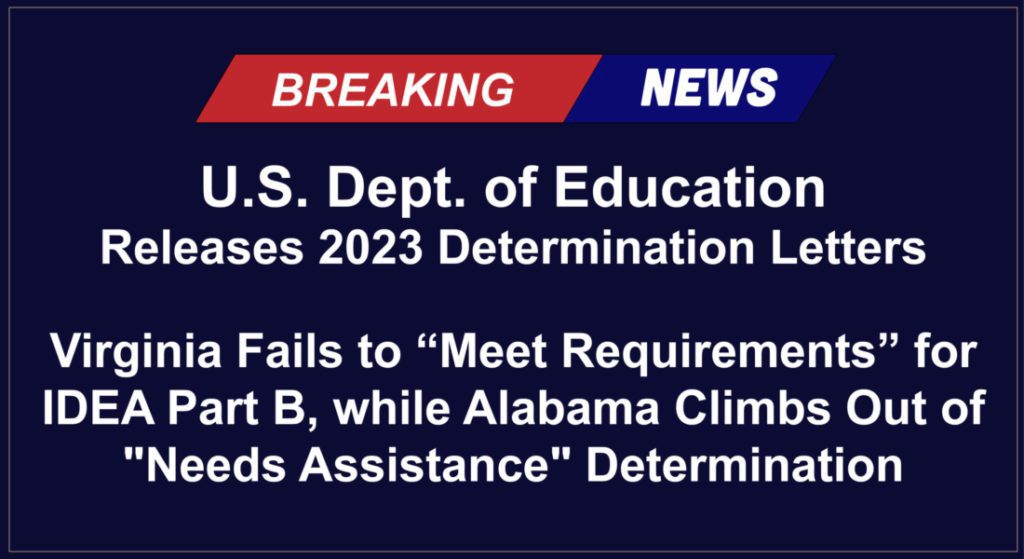 June 26, 2023, U.S. Department of Education released its annual determination letters.
While a few states improved their performance, others continued to fail.
In 2023, 23 states or entities met requirements, as compared to 22 in 2022; six states need assistance (one year) in 2023, compared to 3 in 2022; 29 need assistance (two or more consecutive years) in 2023, compared to 35 in 2022; and two states need intervention in 2023, compared to zero in 2022.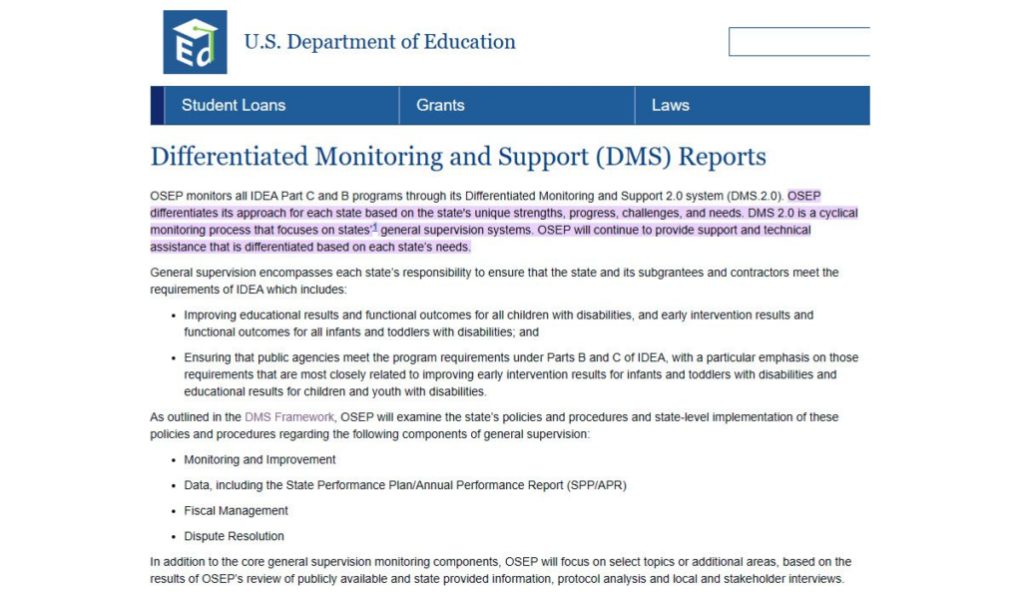 March 27, 2023, U.S. Department of Education (USDOE) publicly released the status of various monitoring activities, citing closure of monitoring of Arizona, Delaware, Florida, Hawaii, and Arizona, and expanded monitoring of Virginia.
USDOE announced monitoring of Hawaii in 2019; of Arizona, Florida, and Virginia in 2020; and of Delaware in 2021. USDOE closed out monitoring of four of the five states within one-to-three years.
In the case of Virginia, it is on track to take more than three years to come into compliance with Individuals with Disabilities in Education Act (IDEA).