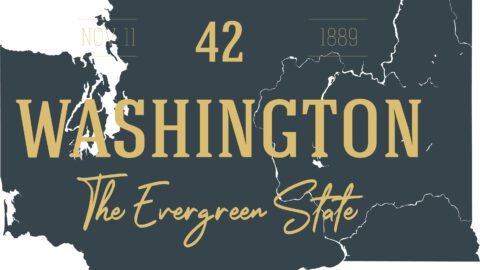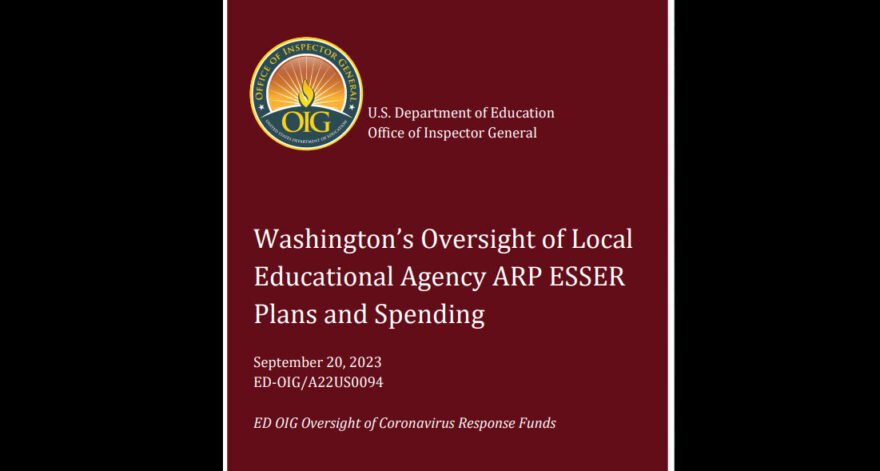 U.S. Department of Education (USDOE) Office of Inspector General (OIG) found Washington Office of Superintendent of Public Instruction (WOSPI) failed to have an adequate oversight process in place to ensure that 1) local educational agencies' (LEA) American Rescue Plan (ARP) Elementary and Secondary School Emergency Relief (ESSER) plans met applicable requirements and 2) LEAs use ARP ESSER funds in accordance with applicable requirements and their approved LEA ARP ESSER plans.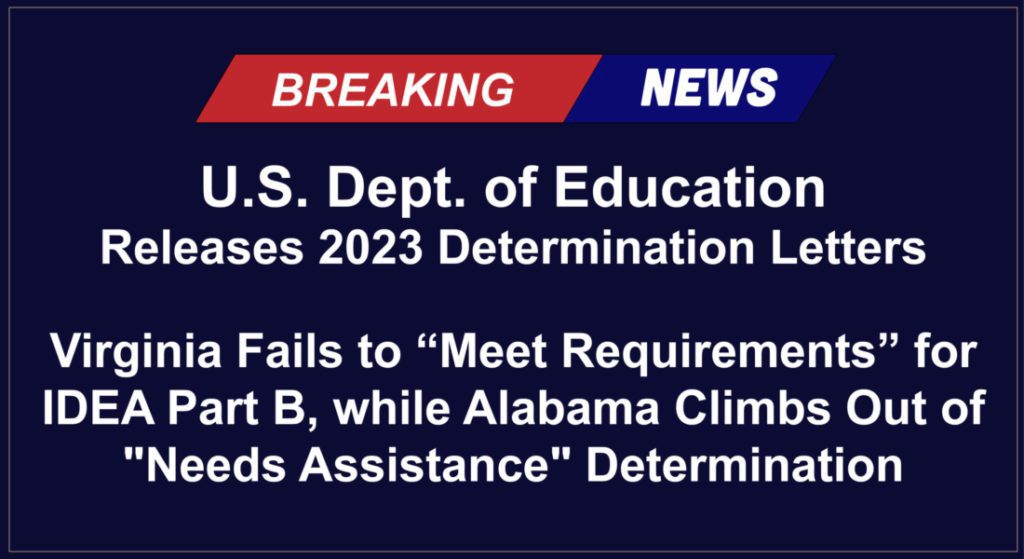 June 26, 2023, U.S. Department of Education released its annual determination letters.
While a few states improved their performance, others continued to fail.
In 2023, 23 states or entities met requirements, as compared to 22 in 2022; six states need assistance (one year) in 2023, compared to 3 in 2022; 29 need assistance (two or more consecutive years) in 2023, compared to 35 in 2022; and two states need intervention in 2023, compared to zero in 2022.