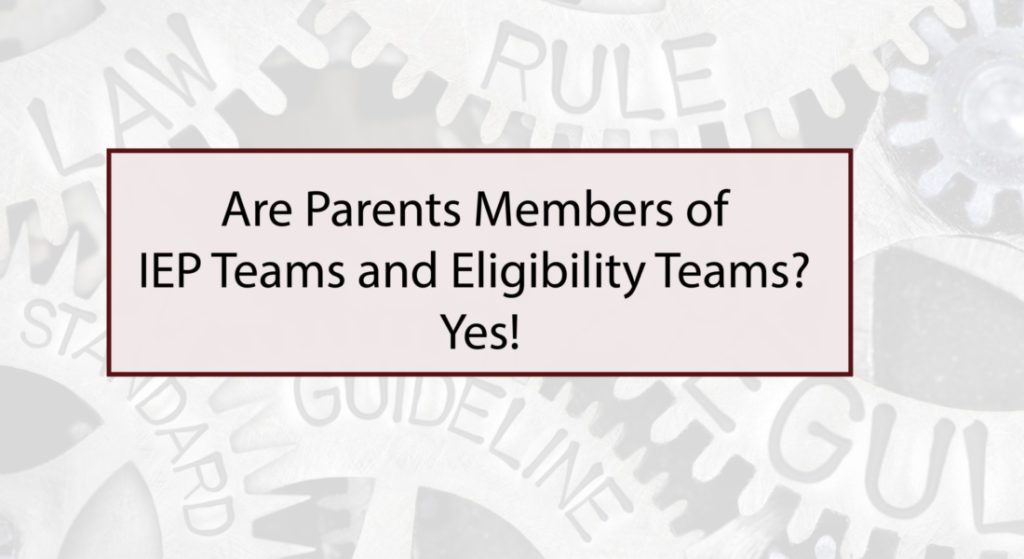 Parents are full members of IEP teams and eligibility teams. Their roles as members are not limited to basic participation and/or providing input. Individuals with Disabilities Education Act (IDEA) mandates full membership on the teams, not just a seat at the table.
Parents have key roles in evaluations preceding eligibility determinations, in the actual eligibility determinations, and in IEP development following determinations. For evaluations, as one example, members must draw upon information from various sources, including parent input. This doesn't mean schools simply have to consider parent input and then decide if they'll use it or not. They are required to draw from parent input.
In this article, you'll find federal regulations (as well as Viriginia regs for those in the area), that define and guarantee parents' rights.