For over a month, Fairfax County School Board's (FCSB) legal actions prevented me and Debra Tisler from disseminating materials she received in response to a FOIA request she submitted.
This week the censorship shackles came off.
Tuesday, November 16, 2021, Debra and I prevailed when the court ruled in our favor. The court characterized some of FCSB's arguments as "almost frivolous" and stated FCSB's actions were "about as much a prior restraint as there ever could be."
What follows below are all 1,316 pages Debra received and shared with me.
For more background on the legal drama, on Fairfax County Public School's (FCPS) history of privacy violations, and on its history of creating alternative narratives in an effort to shift blame from FCPS to parents, please read "Update on Fairfax County School Board's Legal Action Against Parents", "Parents and First Amendment Prevail; Judge Rules Against Fairfax County School Board", "FERPA Violation Report Card: Fairfax County Public Schools", and "Virginia Department of Education to Investigate Fairfax County Public Schools for Systemic Privacy Violations".
A Key to Viewing the Documents
September 10, 2021, and September 13, 2021, FCPS provided Debra a portion of its response to a FOIA request she submitted.
FCPS provided the response via two links that were sent to Debra via two emails. In the emails, Debra was advised that 1) the documents had been redacted and 2) she should download the documents because the links would expire.
September 14, 2021, a day after Debra received the second link, FCPS was alerted that the documents contained breaches. FCPS later advised the Virginia Department of Education that attorney Harold Belkowitz was the individual who made FCPS aware of the breaches. Neither Debra nor I gave the documents to Harold, so we don't know how he obtained them.
To our knowledge, although it's clear at least one other person had the documents, we were the only ones FCPS took legal actions against.
A second set, with 10,000+ new redactions was sent to Debra. Not surprising is the fact that FCPS is at fault for breaching privacy in that set, too.
The documents below represent the first set, the second set, and the redactions I added myself.
I compared both sets, line by line, and created one document that allows for easy comparison of the two sets.
You'll be able to see what FCPS first redacted and then what it attempted to go back and redact after the fact. As you review the documents, you'll find very little about kids.
FCPS's First Set: Solid Black
FCPS's redactions to the first set of documents appear in a solid black color, so you won't be able to view what was appears under the solid black redactions.
FCPS's Second Set: Transparent Light Blue
FCPS's redactions to the second set of documents appear in the color light blue, so you will be able to view what FCPS attempted to redact after the fact.
In some cases, FCPS's second set of has words and phrases with boxes around them, instead of being marked out. It was as if FCPS had selected the items for redaction, but failed to accept them before saving the documents. In the past, FCPS provided me documents that it tried to redact, but for which it failed to accept the redactions before saving the file, so this isn't the first time I've seen this. However, I can't prove why it completely blocked out some words and simply put boxes around others. Could just be a bizarre FCPS thing.
FCPS inserted Bates Numbers to the second set, which is why you'll see those in light blue in the documents below, too.
My Redactions: Solid Maroon
As I always have done, I added redactions to prevent personally identifiable information about children and staff from being released. For staff, there are a few names that weren't redacted, such as FCPS's Former IT head Maribeth Luftglass, whose case was public following FCPS's repeat failures to launch its online learning platform in 2020.
Grouping
The 1,316 pages are broken into files of 200 pages each, with the exception of the last file. This is the order in which they were provided by FCPS. The pages were broken apart for no reason other than that it was too big a file to post here.
Click on the image below to view pages 1 to 200.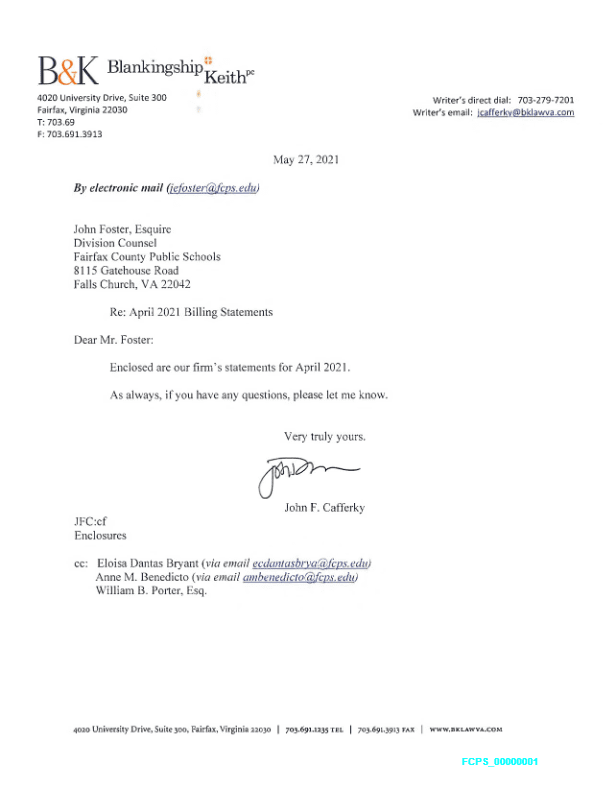 Click on the image below to view pages 201 to 400.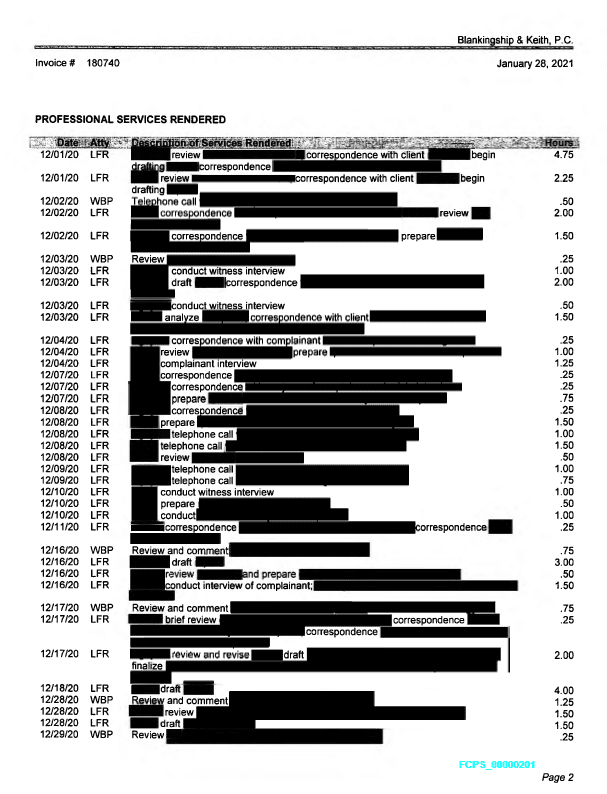 Click on the image below to view pages 401 to 600.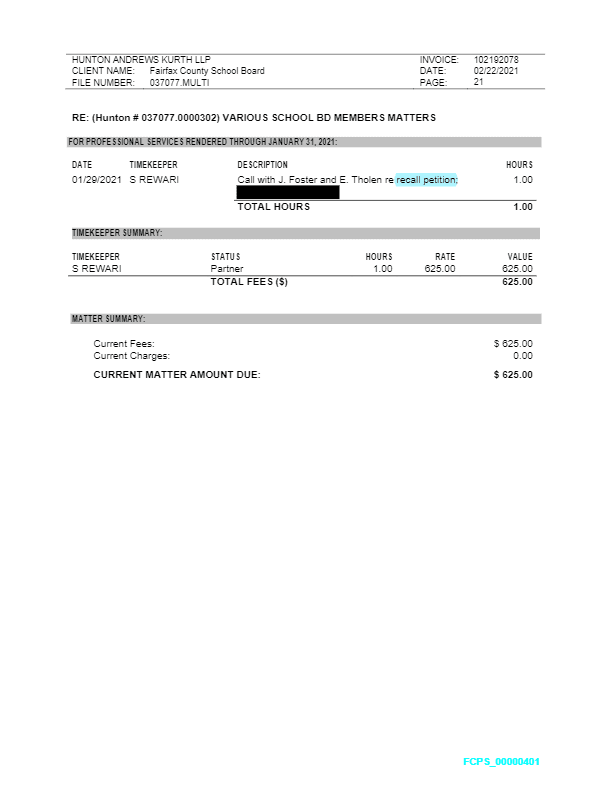 Click on the image below to view pages 601 to 800.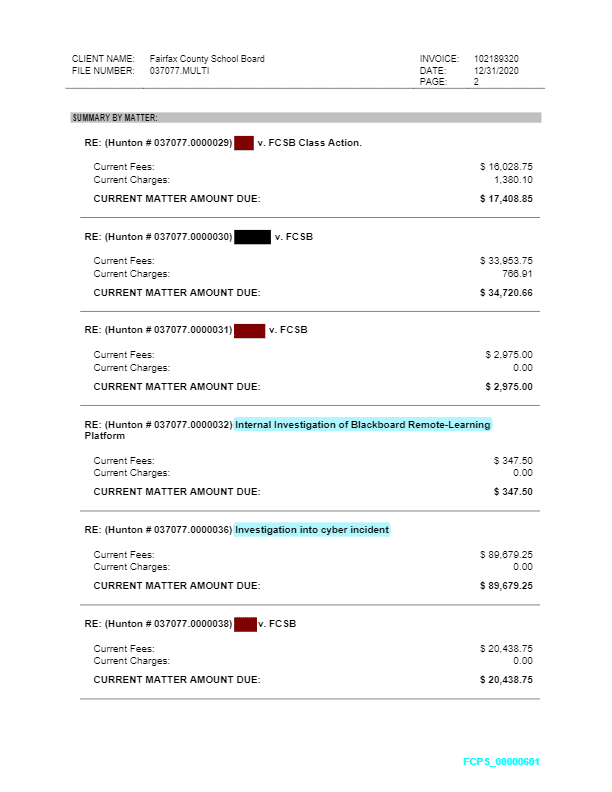 Click on the image below to view pages 801 to 1000.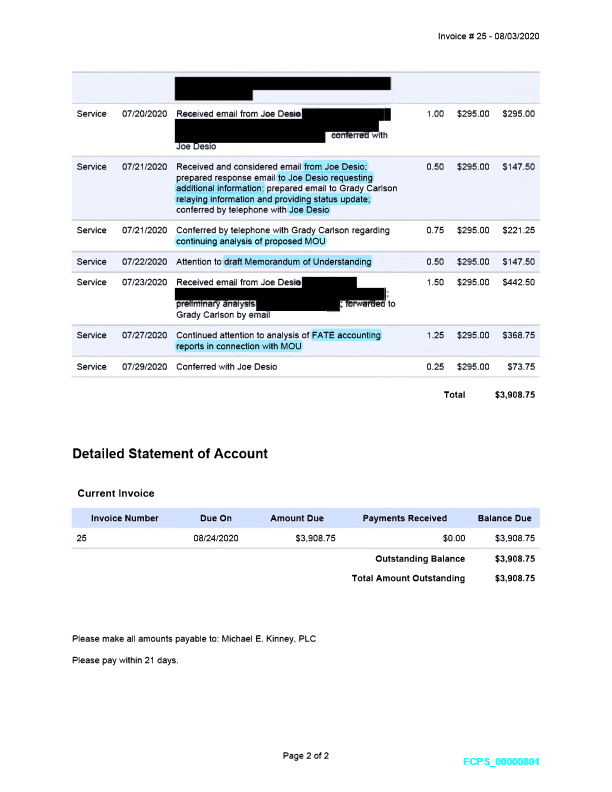 Click on the image below to view pages 1001 to 1316.